GOLD LEAF OBJECT
We aim to sublimate the modeling beauty of nature with our gold leaf technique.
The gold leaf is completely fused to all of the leaves. We hope you enjoy the beauty of the gold as well as the shadow on the plate. The position of the leaf can be easily changed with a magnet on the iron-integrated lacquer plate. We have three size respectively.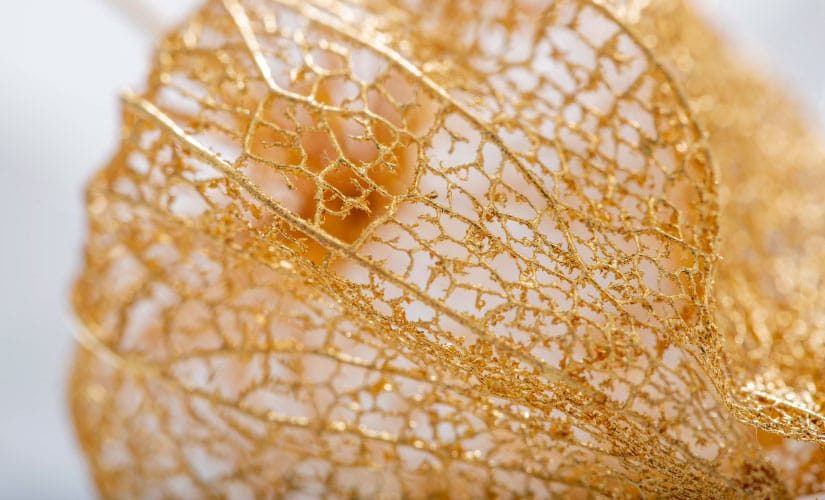 GOLD WOODEN
Object Accessory
French designer Marion Vidal designed surely new type accessories.
These gold leaf accented accessories can be enjoyed as stylish interior goods.
While using Japanese traditional techniques, you will become fascinated with modern and elegant designs.
Designer Marion Vidal
She studied architecture in Paris and Millan, before to study fashion at the Royal Academy of fine Arts in Antwerp. The underlying theme of her designs is always to establish a dialogue and oppositions between colors, materials and forms that takes the shape of geometrical building sets.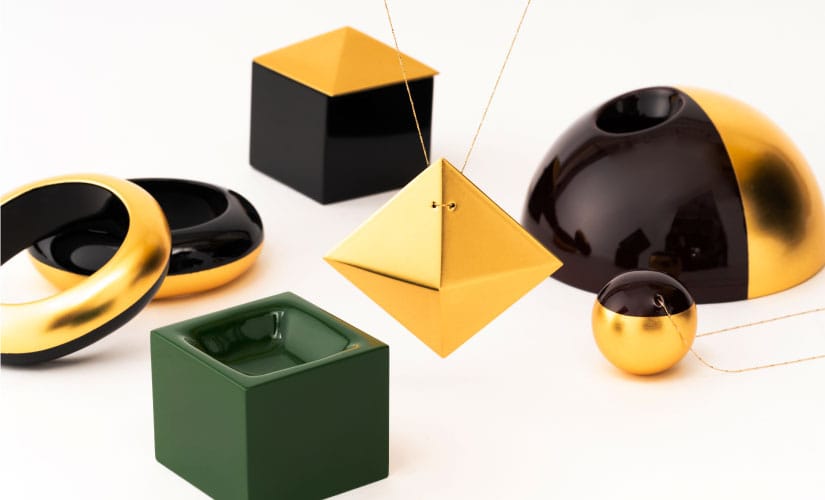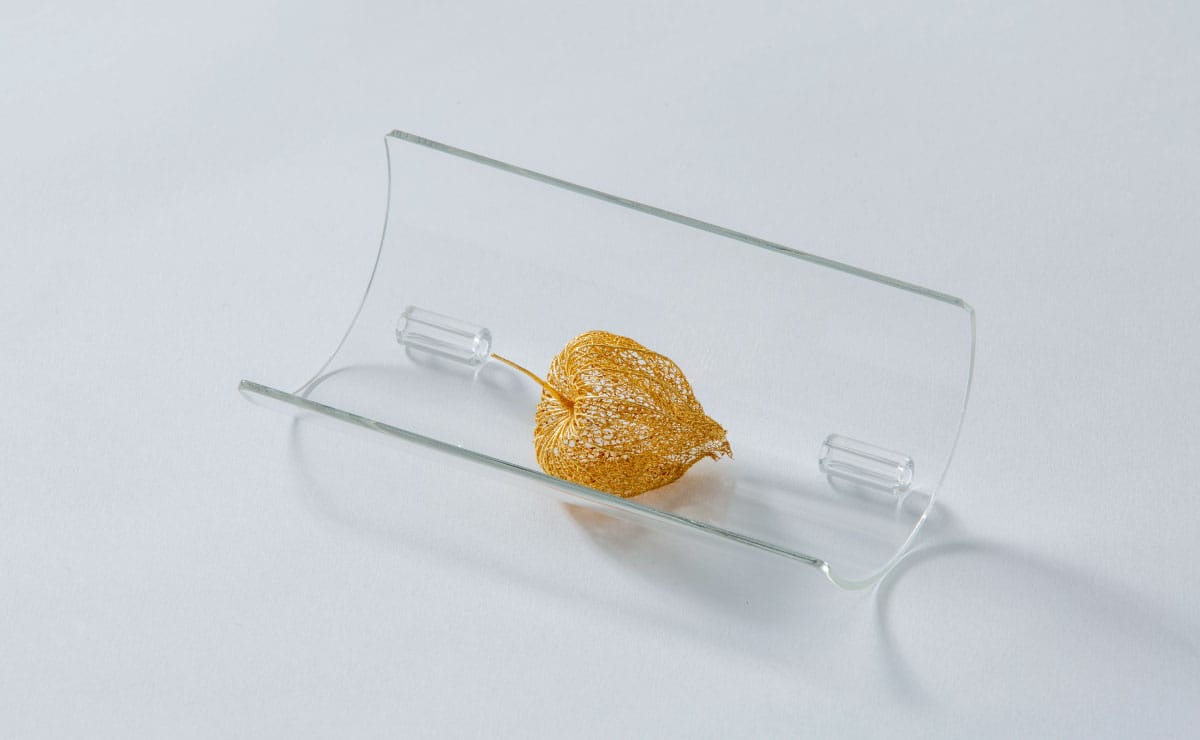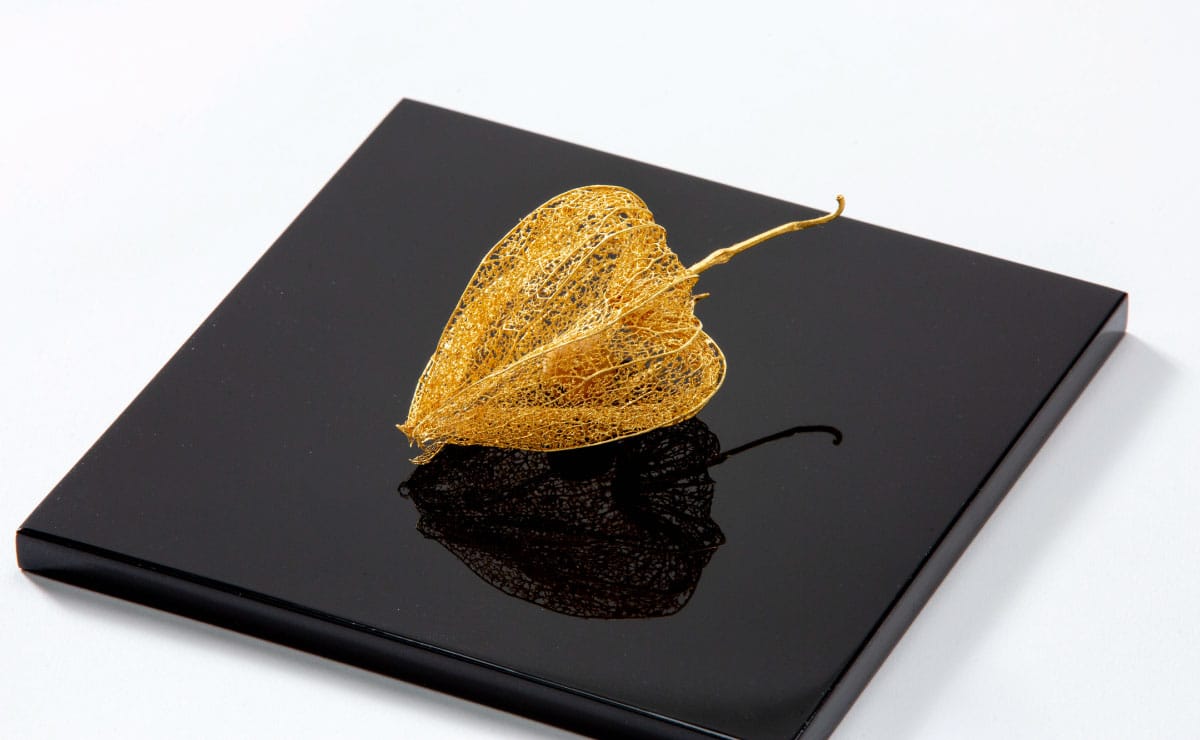 15cm glass plate

15cm plate
15cm glass plate (Hozuki small)
15cm plate (gold leaf or Hozuki)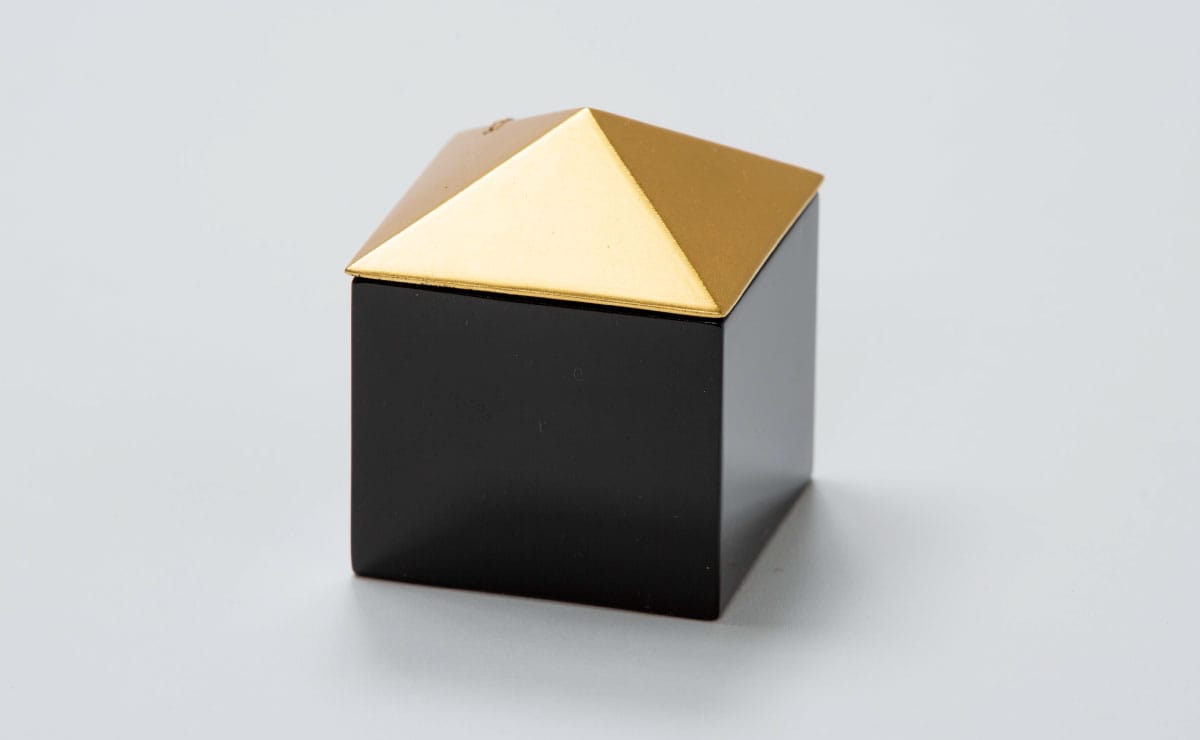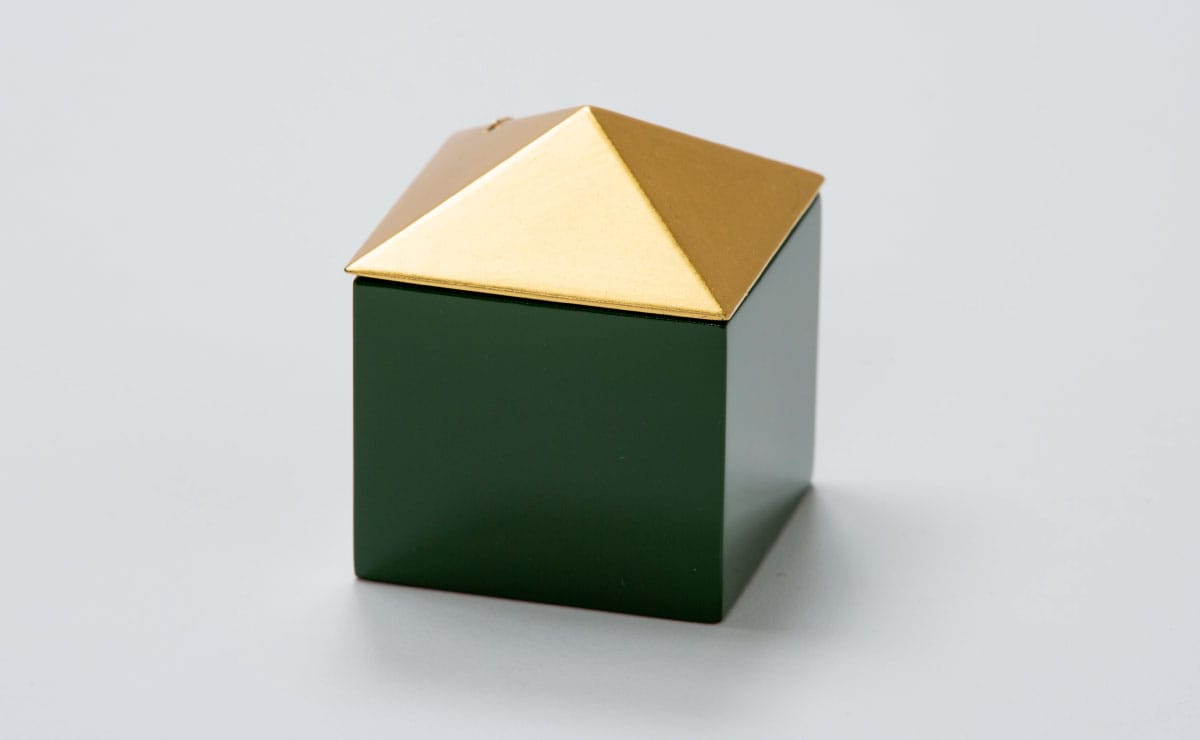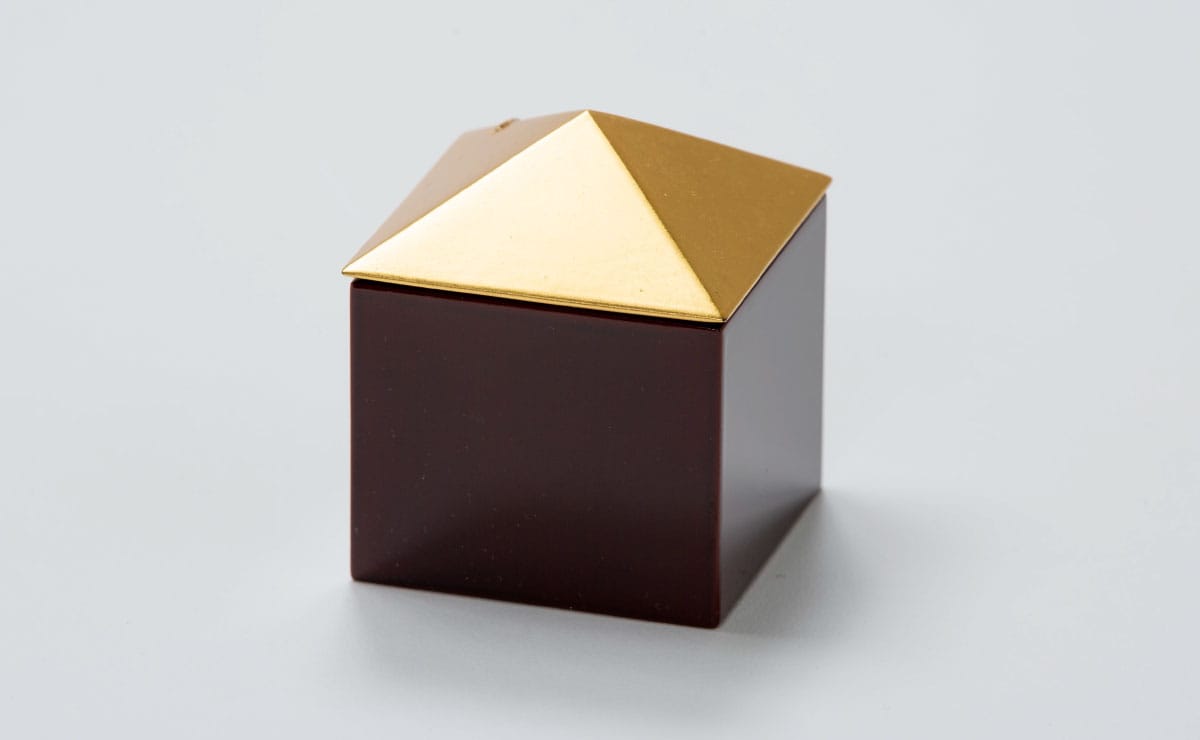 Product Name:

倉 sou(pendant)

Size:

60 × 60 × 70mm

Color:

black, green, red

Material:

wood (acasia,eucalyptus), gold leaf, Urushi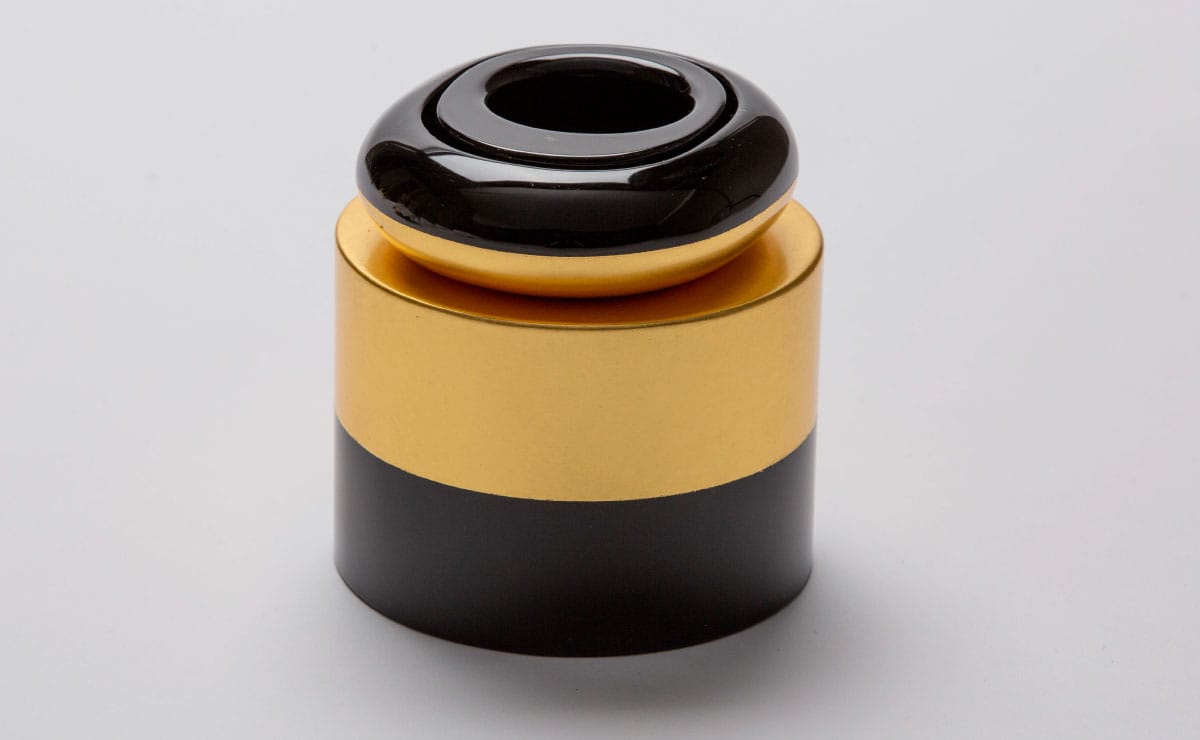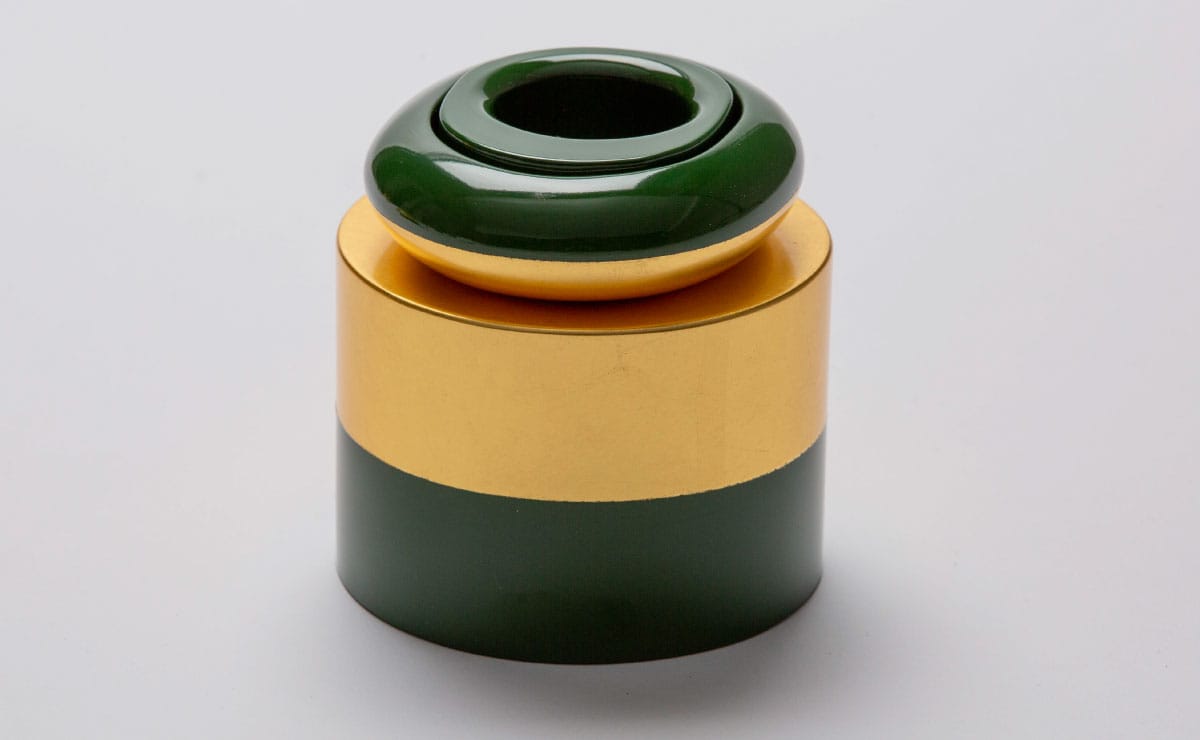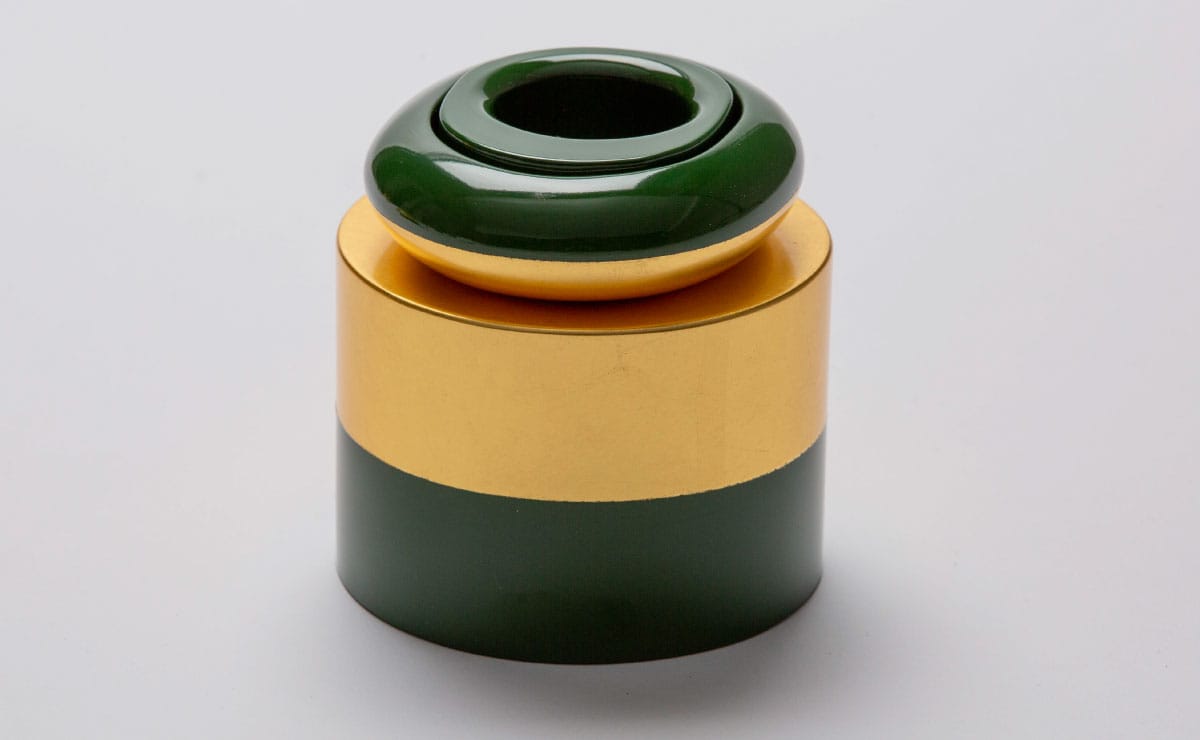 Product Name:

輪 rin(bracelet)

Size:

105 × 105 × 105 mm

Color:

black, green, red

Material:

wood (acasia,eucalyptus), gold leaf, Urushi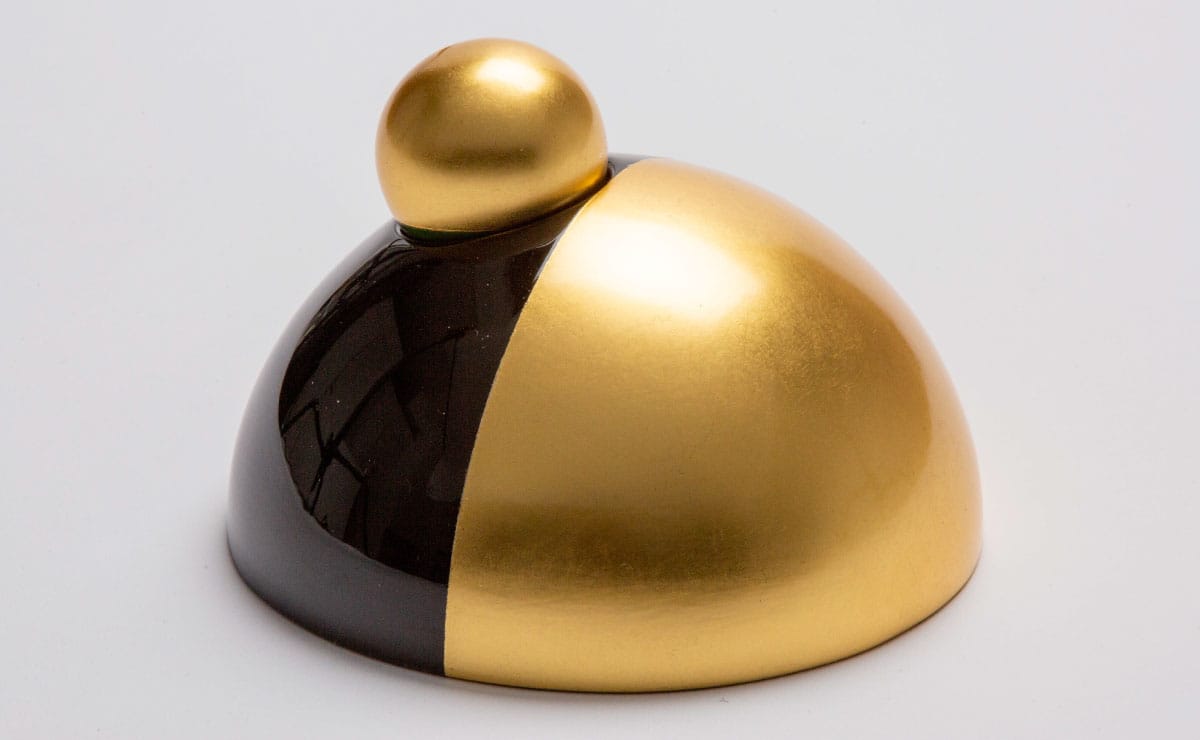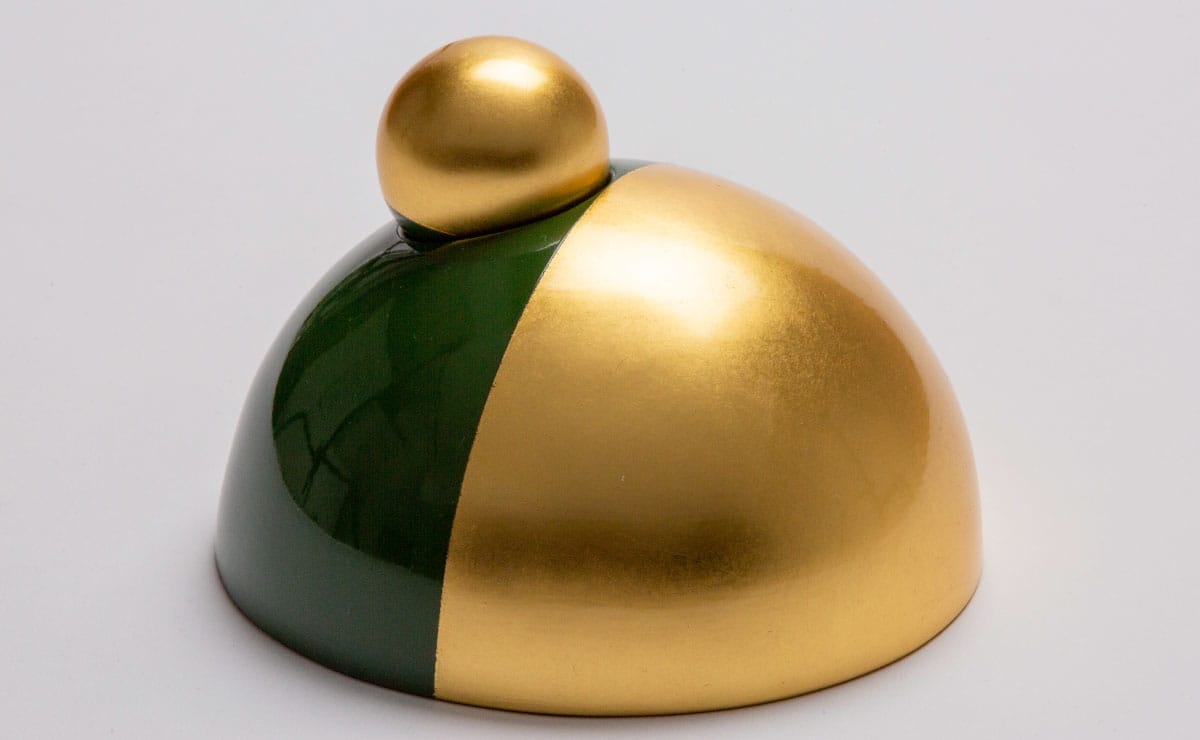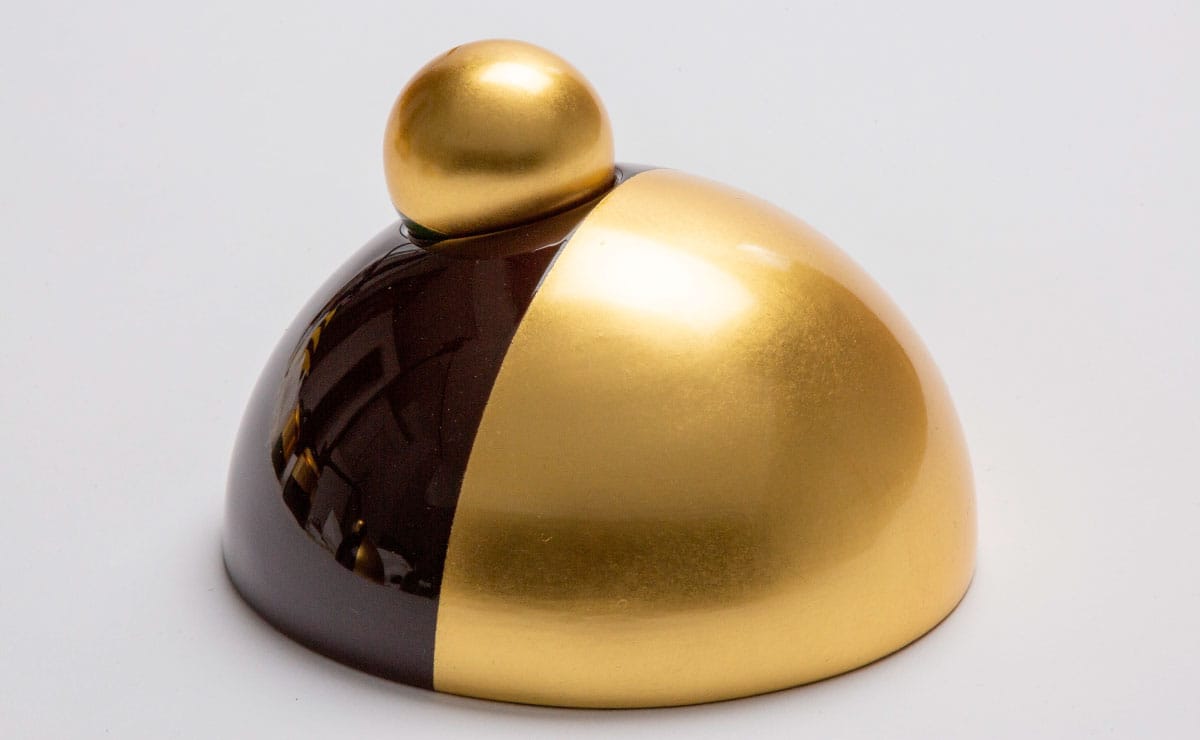 Product Name:

月 tsuki(pendant)

Size:

135 × 135 × 103 mm

Color:

black, green, red

Material:

wood (acasia,eucalyptus), gold leaf, Urushi