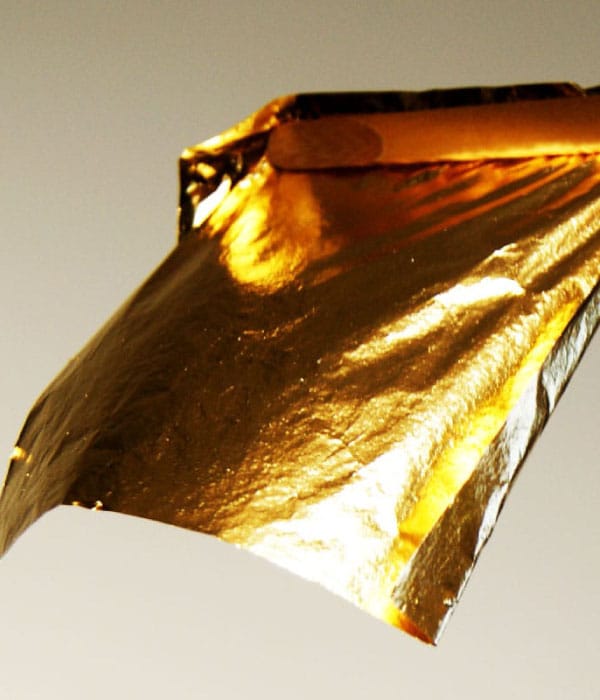 OUR CONCEPT
OF
GOLDREAM
With solemn splendor of gold
"Kinpaku-oshi"-Highly recognized traditional Japanese gold leaf stamping.
The traditional technique of gold leaf has been passed down from the Kamakura period (1185-1333) Our wish is to preserve this technique, while expanding new possibilities for the gold leaf in order to share the "Nukumori"(nurturing care toward articles and objects crafted by hand) of master artisans, not only in Japan but also overseas.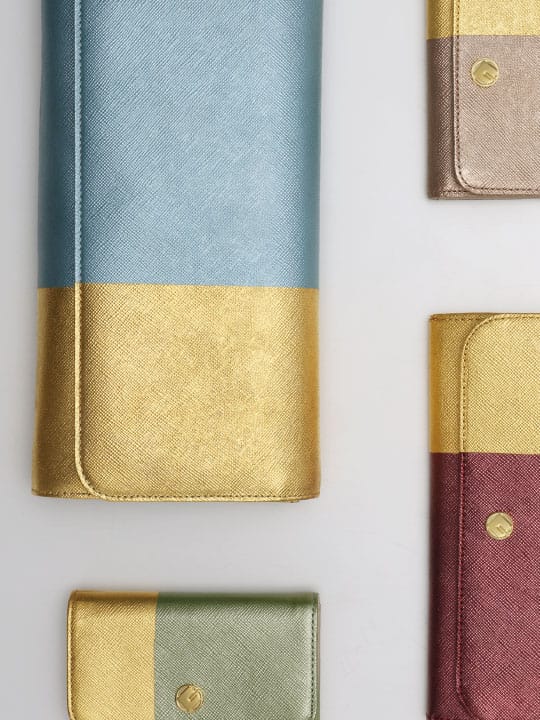 THE
CHARACTERISTICS
OF
GOLD LEAF
GOLD × DREAM
Our hope is to spread and share the technique of traditional Japanese gold leaf-not only Buddhist temples and at religious ceremonies, but also in everyday life and during daily activities. With such hope in our mind, we are challenging new fields. We plan to manufacture more high-quality products, taking on the challenge of applying gold leaf to a variety of other materials. We also wish for customers to feel the beauty of gold leaf through our products.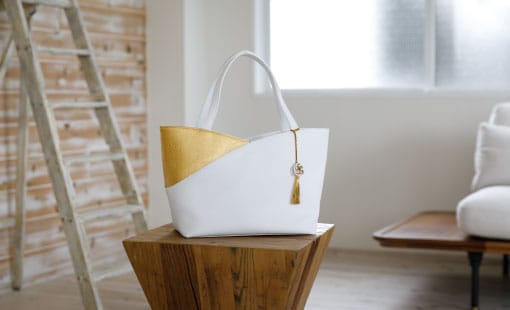 Designed to fit into everyday life
Gold leaf has been a symbol of the nobility since ancient times.
However, we hope you to enjoy gold leaf fashionably in your everyday.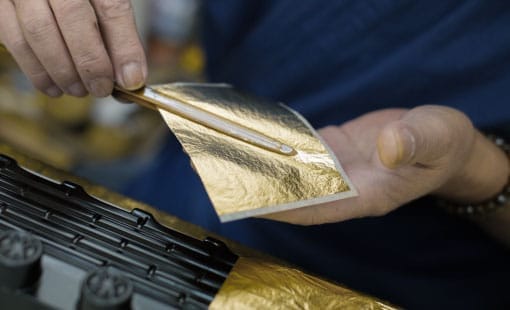 Beauty pursued by craftsmen
The gold leaf we apply is famous for being one of the thinnest types of gold leaf in the world. (1/10,000mm) The gold leaf is so thin that our artisans have to pay attention to the weather and to the condition of object surfaces, and further adjust the way they press the gold leaf into the articles using their attained knowledge. Such carefully crafted gold leaf art is only achieved through the artisan's rich experience and invaluable sense.
By merging old and new values in ways like passing on traditional techniques, our products can be realized.
KINPAKU OSHI YAMAMURA Co.,Ltd.
SHOP
Also following shops handle them.
Before using the product, please see the handling page.